From matter to an object, from an element to vision. With style and sustainability.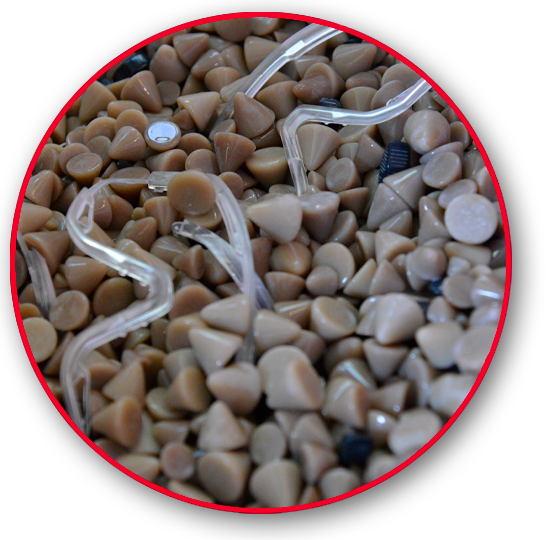 NYLON
Thanks to its physical properties, nylon is the most suitable choice for sports eyewear, which needs to guarantee strength as well as flexibility, durability, shock- and deformation-resistance. At LEM, about 20% of nylon comes from recycled sources, such as old fishing nets, carpeting and other discontinued fibers, thus reducing our environmental impact and contributing to greater production sustainability.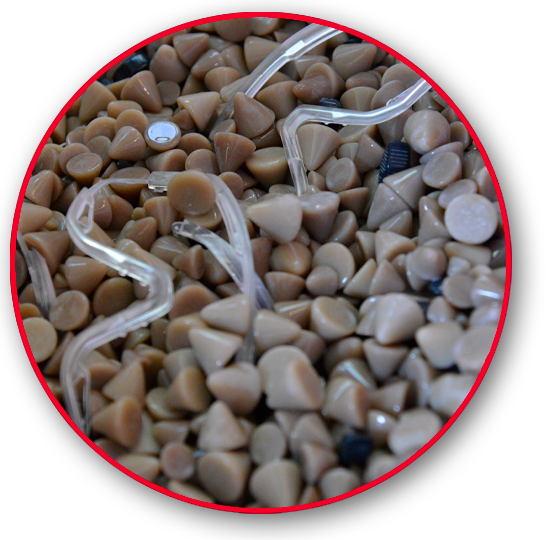 CELLULOSE PROPIONATE
Propionate is used in the production of most fashion and luxury eyewear thanks to its purity and memory form that guarantees a perfect face fit.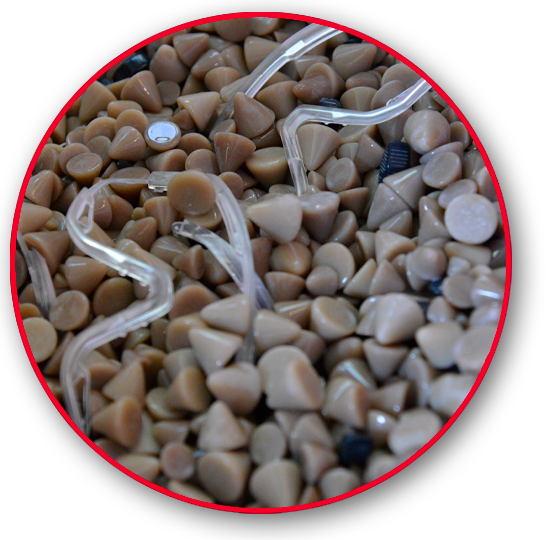 CELLULOSE ACETATE
Acetate is the king of materials for fashion and luxury eyewear. It provides unbeatable esthetic quality and chromatic uniformity. With our automated systems, we can mill and create every possible shape and geometric from the acetate sheet. LEM has also developed a unique technology to integrate rubber details into the acetate frame to improve the comfort and ergonomics of the product.
SUSTAINABLE MATERIALS AND ENERGY
Our commitment to sustainability has a solid foundation. Today, nylon from recycled sources accounts for 1/5 of the nylon used in our production processes and our target is to increase the share of recycled plastic in the near future. To achieve this goal, we are developing the specific skills needed to process a material that by its nature has different molding requirements.
LEM employs recycled materials not only for frames but also for other components. More specifically, we offer customer logos in recycled aluminum and use regenerated rubber for temple tips and nose pads.
Our objective is to establish a production process that not only has a reduced impact but also makes a positive contribution by removing waste products from the environment and re-using them as raw materials.
We have a passion for research. This has been the driver to automation, print-over-object technology, heat transfer, multilayer metal coating. Research is also key in new compounds, where we are currently producing components made of innovative materials that enhance the base polymer characteristics by adding carbon fiber and glass fiber. By combining polyamides and carbon fiber we have obtained a high-strength lightweight material with which we produce incredibly fine yet robust components like temples and frames comparable to those made from metal. The combination of nylon with glass fiber provides a material with better mechanical properties than simple plastic, with the esthetic advantage of complete transparency.
Finally, using self-healing materials we have created a class of eyewear able to resist the effects of time. Thanks to nanotechnology, this family of polymers is able gradually to eliminate scratches and abrasions and restore the surface to its original state.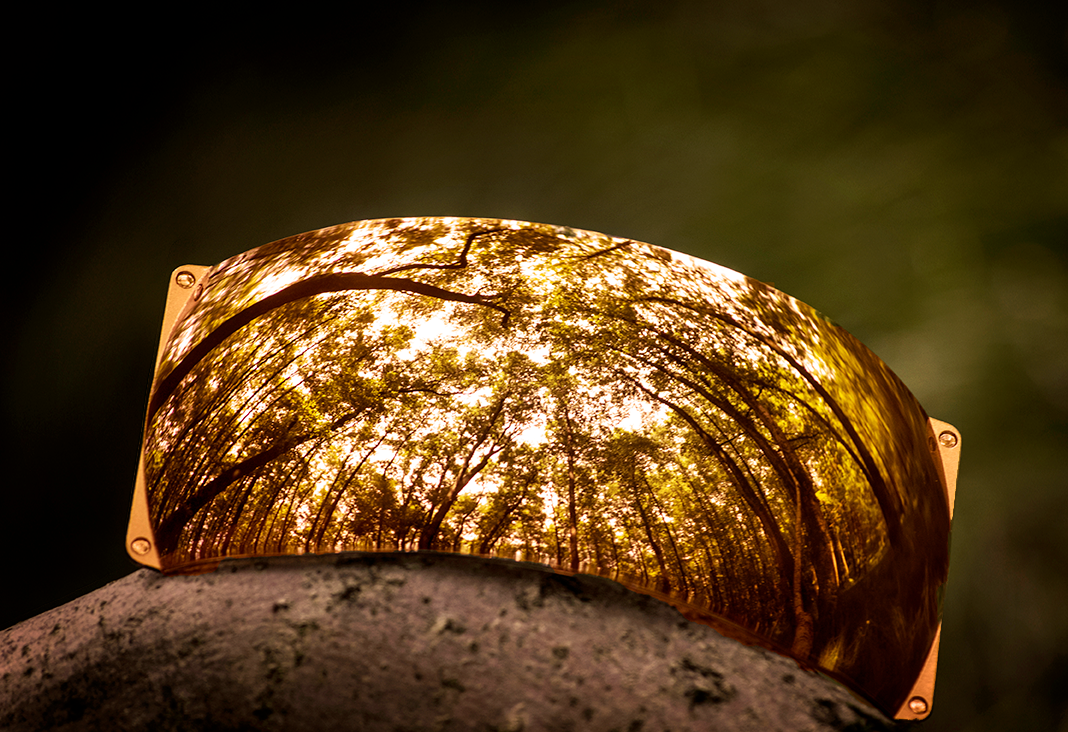 Via Belvedere 12, 21020 Galliate Lombardo (VA) ITALY